Nicole O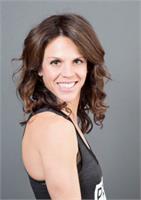 Nicole has always had a passion for fitness and lived a very healthy and active lifestyle. In preparation for her wedding, Nicole used cycling to get herself in shape for her big day and developed a love for it that has continued ever since, most recently, helping her back to pre-baby weight. Nicole is excited to be a part of the Prime Cycle team and to help clients get in shape and achieve their fitness goals. She has certifications from Schwinn and Mad Dogg Spinning. When Nicole isn't cycling, she is spending time with her son, Michael and daughter, Ella.
Nicole O instructs the following:
45 min cycle - 15 min tone




45-minute total body workout powered by Top 40 hits. This high-energy class is the boost you need to rock the rest of your day. Nicole rides to the beat of the music, focusing on core, upper body work and high RPMs!