Stacy S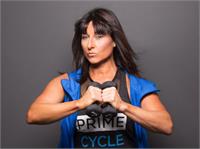 Stacy is a former "Corporate America" girl who now teaches Kindergarten here in Hoboken.
A dedicated rider, she fell in love with the high energy and relationships built out of group fitness classes. Stacy guarantees an inspiring, athletic and thoughtfully crafted ride which will absolutely challenge you.
"What you tell yourself everyday, will either lift you up or tear you down." Believe in yourself, for nothing is impossible!
Stacy S instructs the following:
Total body workout focusing on sculpting the upper body, as well as, the lower body. Get ready for push-ups, sprints, jump intervals and climbs to work toward that "ripped" physique with Stacy S!




A 45 min Prime Method Cycling class designed around female hip hop and R&B artists such as Janet Jackson and Whitney Houston.