This year our instructors set resolutions for themselves that fit their personalities, their goals and their lifestyle. Read below to feel inspired to stay on track through out the year with your resolution. Which instructor do you relate to?
---
This year

Julie

is inspiring her friends and family along with herself to get more out of their comfort zones. Setting a daily reminder on her cell phone to remind herself every morning when she wakes up to get a little more out of it. While Julie is teaching her classes she reminds her riders that they too can feel a little uncomfortable but it will feel so rewarding after going out of your comfort zone. Julie is also trying her best to cut out those curse words, you might start hearing her say "sprint your ducking butts off" while riding in her class. With her husband and her children's motivation they push her to be the best she can be and keeps her focused on the positive things in life!

---
Alexa

has set her resolution to revolve around a work/life balance. While not at Prime Cycle, Alexa is going to strive to see more friends, try new restaurants, visit more cities and be open to new plans. Keeping a healthy balance will result in personal happiness, as well as, the motivation to branch out and try new activities. She wants to send the message to the riders that staying happy and enjoying every day is the greatest gift you can give yourself! So stay active and busy doing things you love, with the people you love!


---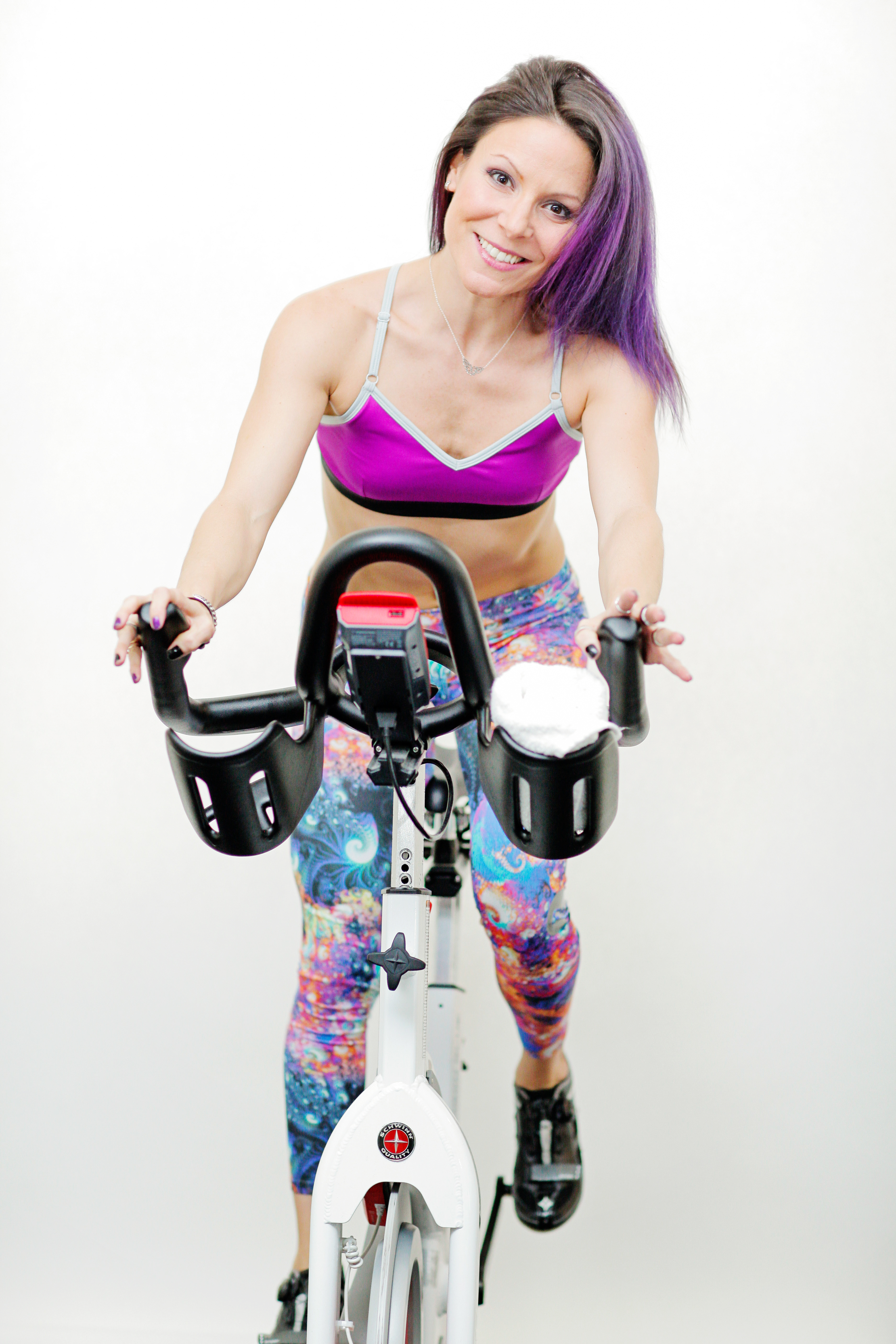 Dani

doesn't do resolutions, she does reality checks. Crash diets, crazy cleanses, promises and restrictions never work. After 15 years in the fitness business Dani can say that what works is commitment, consistency, dedication and keeping it real with yourself over time 365 days 24/7. Hold yourself accountable, make a solid effort everyday to treat your body kindly and it will respond by giving you the results you want. YOU have to put the work in. You have to want it more than you don't. Skip the resolutions and the insane expectations, put one foot in front of the other and keep things moving in a positive direction. Drink some water and skip the alcohol too..that always helps! You go girl!
---
Not only just subscribing to setting New Years resolutions,

Abbey

, aims towards daily intentions and monthly goals. She has learned that little pieces make the puzzle fit and with perseverance you can overcome those roadblocks that tend to get in the way towards your big goal. This year Abbey will taking it easier by raising up to gratitude when she feels fear and not submitting to being lowered when something feels hard. Instead, she chooses to make it easier by finding the thanks for a piece of it. With Spain already booked for March, Abbey, also plans on visiting two new counties that she has never seen before. Come check out Abbey Tuesday mornings at 7AM to help fulfill another 2016 resolution she has.. a wait list for her class! Lets Do This!


---
Coming into the new year focusing on her efforts on what makes her happy,

Kelly

plans on spending more time with her boyfriend, family, friends and of course her adorable cavalier, Riley. Spending more nights in this year to catch up on Netflix and indulge with a nice glass of wine. Also being a huge sports fan she plans on watching her favorite teams over some wings at the bar on a nice Sunday funday. Fitness is important in Kelly's life so teaching here at Prime cycle and going to cross fit makes her happy. After getting a crockpot for Christmas, Kelly, plans on cooking more and eating less of processed food. Ever since exploring through pinterest her board has blown up with recipes and has been cooking up a storm. Watch out 2016, Kelly is ready for you!
---

.
By finding the turn of the year be a great opportunity to pause and reflect on the year behind her,

Ava

takes time to think about what happened in the past year. How she showed up, what she felt happy about and what she would like to change in the new year. Ava breaks her goals into daily, weekly and monthly tasks that she follows through. By checking in with herself monthly, she looks at herself to see if she has taken the right approach. If things are not working, she will change it. Ava plans on being more dedicated, flexible and k be kind to herself. By being more kind to herself she wont beat herself up about a mistake and drain her energy. By learning from her mistakes after a fall she will get up and keep on walking. Ava also created a group on facebook to help others with their health and fitness goals, it also keeps her focused and on track!