---
A couple of weeks ago, two of our riders got married!! After they got back from their fabulous honeymoon of course I had to sit down with them & get all the details. Check out below how these two got in shape with a little help from Prime Cycle for their wedding down the shore.
---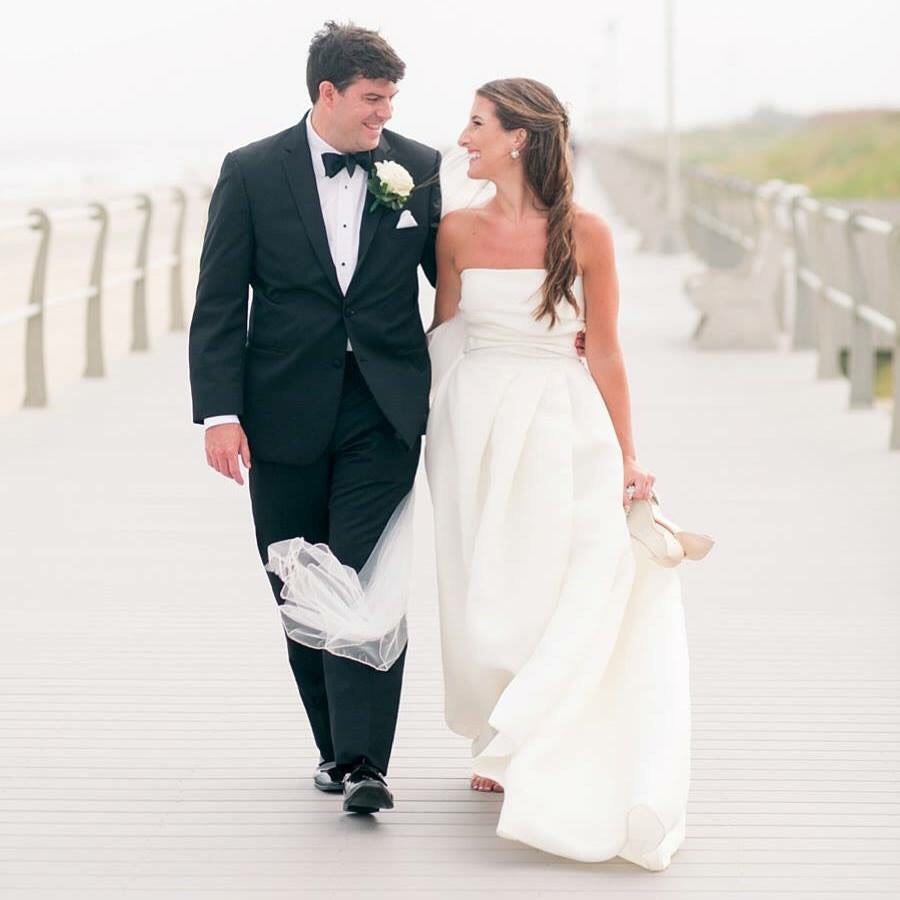 -How did you meet?

At the Dubliner. Super romantic!
-Damien, how did you propose to Jamie?

I took her for a walk along the pier (the pier by Prime), and proposed with the city in the background. I had a photographer (posed as a bystander) sitting on a bench waiting to capture the special moment. Afterwards, I surprised Jamie by having our family and friends waiting at The Madison to celebrate!
-What first brought you to Prime cycle?

Nicole O'Donnell is a good friend of mine (Jamie) and convinced me to try it since I loved Soul Cycle at the time!
-How did you prepare for your wedding & did Prime Cycle help you at all?
Prime Cycle was everything during this time! We purchased unlimited passes the months leading up to the wedding. It was a great activity we could do together that started our day and kept us on track.
-How was the wedding?

AH-MAZ-ING. The Jersey Shore, aka "our happy place", has been a special place throughout our relationship so it was important that we had the wedding down there. We got married in Spring Lake. The welcome drinks were at Parker House and the after party was at Leggetts. We wouldn't have it any other way!
-What was your first song?

"You're All I Need to Get By" by Marvin Gaye
-Where did you go for your honeymoon?

Positano, Capri, Rome and Tuscany—hence why we signed up for an unlimited pass to Prime the second we got back!
-What do you both love about Prime Cycle?

We both love the high intensity (not to mention the staff!) and we are both suckers for loud house music.
-How do you both stay motivated to come to our early AM classes?

We both enjoy working out in the morning before work to feel better about ourselves and to get our exercise done for the day. But also, we thoroughly enjoy the instructors (especially Alexa and Kelly) who have inspired us to become better cyclists and push us out of our comfort zones to achieve the best results.
Damien & Jamie..Which do you prefer?
-Climb, jog or Sprint?
Jamie:

Jog!
Damien:

Climbs- Kelly's "heavy-ass legs"
-Tap back, push up or flys?
Jamie:

Flys!
Damien:
Alexa's "Fly it out"