---
Happy Thanksgiving riders! It's that time of year when we get to prepare and eat our favorite "I only eat this once a year" food! We have a recipe that tastes amazing and will not hurt your waistline. Gluten Free Cauliflower stuffing...WOW! your guests with this quick and easy recipe below...
---
Cauliflower Stuffing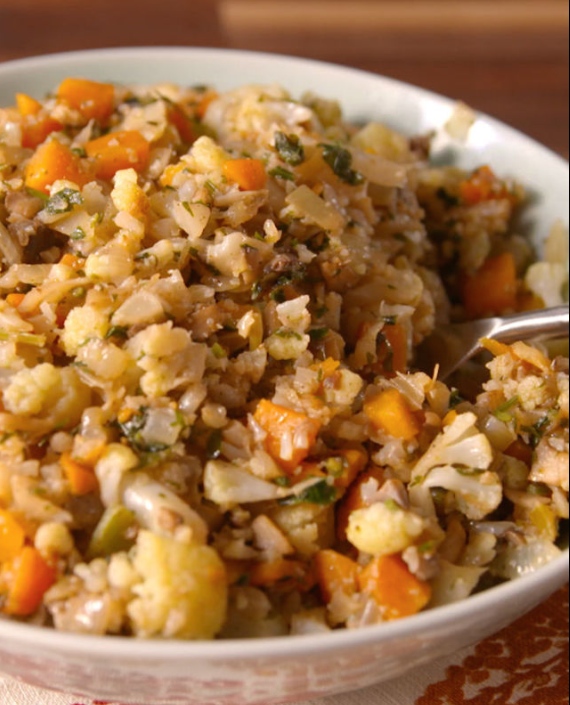 4 tbsp. butter
1 onion, chopped
2 large carrots, peeled and chopped
2 celery stalks, chopped or thinly sliced
1 small head cauliflower, chopped
1 c. chopped mushrooms
kosher salt
Freshly ground black pepper
1/4 c. Freshly Chopped Parsley
2 tbsp. chopped fresh rosemary
1 tbsp. chopped fresh sage or 1 tsp. ground sage
1/2 c. vegetable or chicken broth
-In a large skillet over medium heat, melt butter. Add onion, carrot, and celery then sauté until soft, 7 to 8 minutes.
-Add cauliflower and mushrooms to the pan then season with salt and pepper. Cook until tender, 5 to 10 minutes more.
-Add parsley, rosemary, and sage then stir until combined. Pour over vegetable broth and cover with a lid. Cover until totally tender and liquid is absorbed, 15 minutes.
-Serve.
Happy Thanksgiving Riders!! We are Thankful for all of you!!